Tommaso Ciampa Shoots On Being Off NXT Television For Weeks
"Creative has nothing for you" striking again?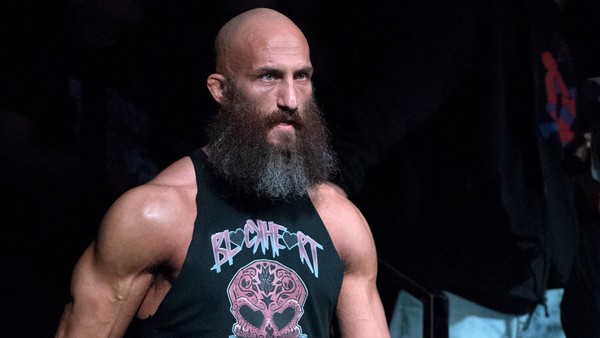 Former NXT Champion Tommaso Ciampa commented on his recent absence from NXT TV on his Instagram account last night.
Ciampa was last seen losing to Karrion Kross at NXT Takeover: In Your House and this has led many to wonder why he's been left on the sidelines.
Is 'Blackheart' suffering from a serious injury? Or is there another reason behind his lack of NXT appearances in recent weeks?
Well, posting on his Instagram page, Ciampa has finally shed some light on the subject:
'1. I miss 2018 Ciampa
2. The wrestling business, like life, is full of waves. Highs and lows. One moment you feel untouchable, the next you come crashing down. Giving up the Title is definitely one of my career lows. And to be honest, damn near everything that's happened in my career since has been a disappointment.
A few glimpses of highs here and there: my face off with Adam when I returned and War Games come to mind. But lots of lows: the chase to reclaim Goldie, the final chapter with Johnny, and most recently my encounter with Kross.
3. Motivation is a fascinating trait. Throughout my career, I've often found that creating false dialogue has led to my greatest internal motivation. In 2018, I created a scenario in my head in which "nobody believed in me." It drove me.
In 2020, after weeks of being left off television (yes, I'm healthy), I find myself with a new false dialogue. "Creative has nothing for you". Whether or not this is true really doesn't matter. Because in my head, it's true.
In 2018, I willed my vision into existence. Well, today I have a new vision. And surprisingly enough, I'm hungrier than ever. It's time to evolve. It's time to catch that next wave and reach that next high.'
Ciampa hasn't hit the same spectacular heights he did during his NXT Championship run since returning to the brand in October 2019, something he openly admits in this post.
However, despite not quite clicking in recent months, the former DIY member is still one of the biggest stars NXT has to offer. Hopefully, this 'false dialogue' can help motivate Ciampa into rediscovering the form which made him the brand's MVP not too long ago.
Or perhaps his recent absence could lead to a surprise feud with a certain 'Apex Predator' he's been feuding with on Twitter?
Create Content and Get Paid
---