Toni Storm Reveals MAJOR Flaw In WWE's System During Interview?
SmackDown newcomer Toni Storm might've just lifted the lid on this big time WWE pitfall.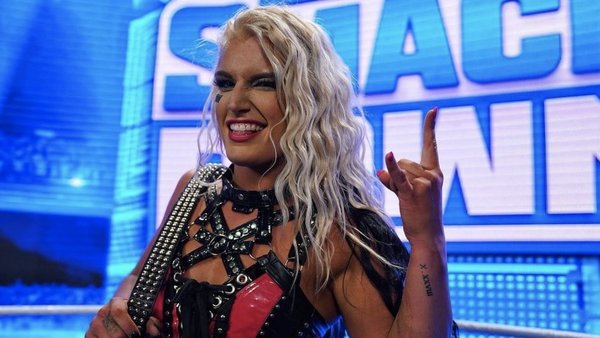 Toni Storm might've accidentally revealed a huge flaw in WWE's system during a new interview.
The SmackDown newcomer told WWE Deutschland that "everything is different" when one compares NXT and the WWE 'main roster'. Hosts asked Storm to explain similarities between her old stomping ground and the company's Monday/Friday night output, but she couldn't.
In fact, as Toni explained, "the whole thing" is so different that she's currently going through a major adjustment period; Storm did also say that the women's locker room has been welcoming, which she's grateful for, but it's interesting that she couldn't name one parallel between NXT and SmackDown.
WWE do not run those brands the same way.
Surely that's counterproductive? If NXT is supposed to be a developmental wing that readies wrestlers for Raw and SmackDown, then wouldn't it make more sense if they were identical? In other words, NXT should be a smaller-scale version of major productions on USA Network and FOX. Isn't that entire point?
Toni's words suggest that this is something the promotion might want to look at. It's no use if wrestlers coming up from NXT have to re-acclimatise to something totally new.
Create Content and Get Paid
---