Tony Khan Announces New Home For Ring Of Honor... Sort Of
ROH offering monthly subscription HonorClub for television, PPVs, with more news coming.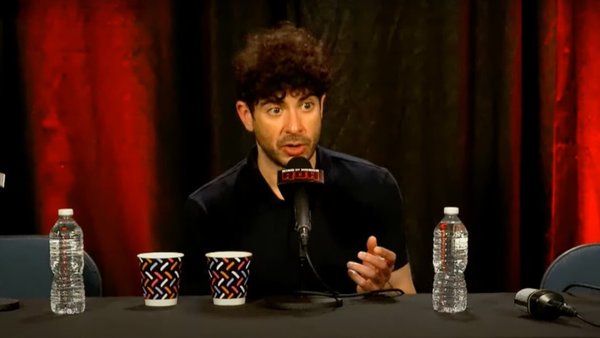 After nearly a year of sharing time on AEW television, Ring of Honor looks like it will get its own home for original programming.
During a post-PPV media scrum after ROH Final Battle, Tony Khan announced the "soft launch" of HonorClub, which will house Ring of Honor's library of programs, including the other two ROH PPVs from earlier this year. According to Khan, the plan is to add new PPVs to the service 90 days after they air live. HonorClub will cost $9.99 per month.
Sign up NOW for @RingOfHonor's #HonorClub at https://t.co/c45XmmE6bl

For just $9.99 per month you'll have access to over 2500 hours of classic ROH matches, including this one picked by the *NEW* #ROH World Champion @ClaudioCSRO pic.twitter.com/q2swxvS8XP

— ROH - Ring of Honor Wrestling (@ringofhonor) December 11, 2022
As for new television programming for Ring of Honor, Khan was less specific in a long, rambling answer, saying that he would "regroup" and provide an update on the launch of new TV programming for ROH after New Japan's Wrestle Kingdom 17 and AEW's West Coast shows in Seattle (4 January) and Los Angeles (11 January).
Khan said that he wants NJPW involved in the next phase of Ring of Honor as well.
While this doesn't necessarily mean ROH titles will disappear from AEW television, it's the first clear news that Ring of Honor will get its own home instead of living on AEW shows and PPVs.