Tony Khan Makes Small (But Important) Change To AEW Creative Process
Heading into and coming out of Full Gear 2022, Tony Khan made THIS creative tweak to AEW.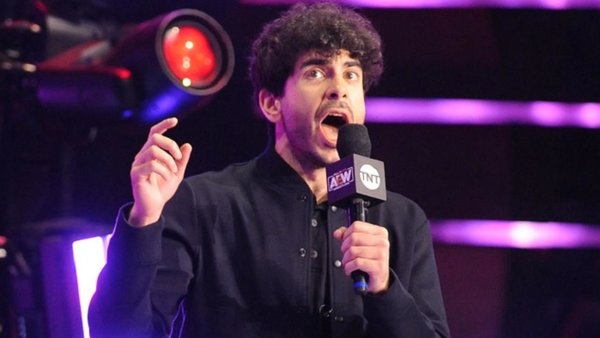 A creative tweak that sounds tantamount to a spreadsheet change has helped Tony Khan reorganise AEW's creative process over the past few months.
Speaking on Wrestling With Marc, AEW's founder and President revealed that he started doing things differently in the build-up to and aftermath of Full Gear 2022 (19 November). Showing host Marc Maron his booking notebook, Khan said that all it took for him to see things differently was switching the columns and rows in his jotter, changing his processes for the better.
Said Khan (h/t the Wrestling Observer/Figure Four Online):-
"I already kind of had a schedule of what I had planned week-to-week in different stories for different wrestlers, different matches or segments. At some point, I just kind of inverted it. I realized I should tip this over (the chart) and instead of looking at the dates and building it out, I kind of flipped what the columns were and what the rows were. I put the columns where the rows were and now I organize everything like this since Full Gear and I feel like I'm more organized even though it's all the same information. It's just looking at it differently and it really helps me."
Tony stated his belief that AEW's post-Full Gear success is down to roster stability and the audience. Despite this, changing his processes, even in this subtle way, has helped him out.
Create Content and Get Paid
---