Tony Khan Provides Update On Future AEW Streaming Service - "Great Library We're Building"
Could the AEW Network be coming sooner rather than later?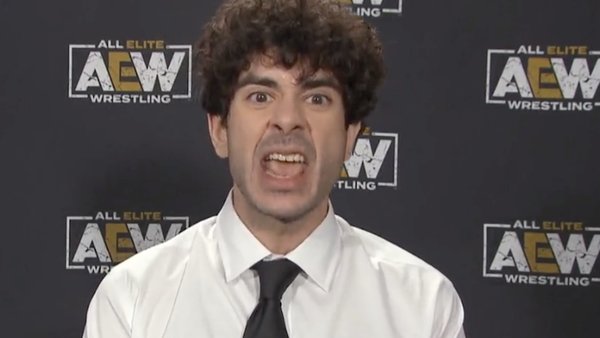 Tony Khan has provided a major update on the possibility of a future AEW streaming library.
The AEW president offered the comments during an interview with the My Mom's Basement podcast, noting that (h/t wrestlingnews.co);
"I'm going to continue to work to make sure that the great library we're building is available to the fans in the best possible way. Just getting it available would be a really good start. It would be very easy to just slap them all up there. I got other stuff that people have never seen. For example, a great wrestling show that I'm sitting on that's a pay per view that nobody's ever seen is the House Always Wins 2021. It is an awesome show. People came out and were like, 'That is a pay per view.' Well, we actually did it with a commentary. I guess a good thing to consider (sic) it to, would be like, I told the people there this is like an ECW arena show because it's like a tape that eventually people will see and you all are seeing it like a house show but we are recording this with commentary. Tony Schiavone was on commentary and we had a great thing going."
Spread across television, pay-per-view, YouTube and FiteTV, AEW's various offerings would presumably be brought in under one roof in a method similar to the WWE Network should the service ever come to fruition. Khan acquired the Ring Of Honor archives with the purchase of the company in March 2022.
Create Content and Get Paid
---