Tony Khan Says This Week's Raw Sucked, Hypes WWE Competition
The AEW president lets loose ahead of this week's Rampage vs. SmackDown competition.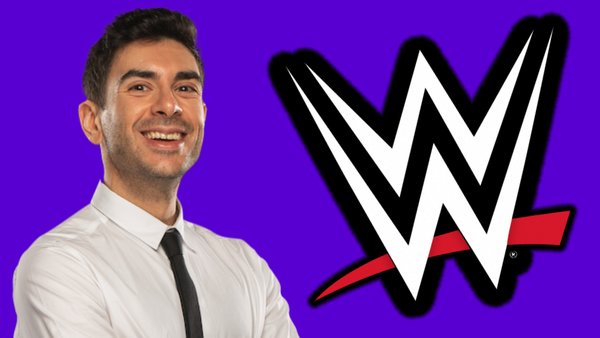 Tony Khan didn't mince his words when addressing the topic of this week's heightened AEW vs. WWE competition in a new interview with Barstool Sports' Robbie Fox, promising that his company will do a better show than Vince McMahon's on Friday.
An extra half-hour starting at 10 PM ET means WWE SmackDown will go head-to-head with AEW Rampage for the first time this week. AEW has since announced a special 'Buy In' pre-show featuring Minoru Suzuki vs. Bryan Danielson for 9 PM ET, though this direct competition is something Khan had initially sought to avoid:-
"We have allowed the shows to coexist. I put my show on consciously after SmackDown knowing there's a huge audience that watches the show, and many of those people are going to watch Rampage. It's been a huge hit for TNT. We've had nights where we were number one, we've been in the top 10-20 consistently."
Continuing, Khan noted that this wasn't the first time WWE had entered direct competition with AEW, noting Dynamite's success in the Wednesday Night Wars. On SmackDown's extra hour-hour, he stayed bullish, hyping his own show while pointing to the poor critical response to this week's episode of WWE Raw:-
"They're going to do a half-hour head-to-head with us? That's fine, okay. We'll see what happens. I'm not saying for sure we'll win - and maybe the odds are against us in some ways - but we're gonna do the better show, I know. And if you don't believe me, watch the go-home show [Raw] they did last night because it sucked."
Khan tweeted the following earlier in the week, promising a strong show:-
If I'm not sweating it, you shouldn't be either. This is what sports are about, set a goal & try your best. We've got a great #AEWRampage card Friday + big Dynamite matches Saturday. I expect to do well, but regardless of next Friday's stats, it'll be a great weekend for the fans

— Tony Khan (@TonyKhan) October 9, 2021
AEW has thus far announced the following for the Rampage going head-to-head with SmackDown:-
- CM Punk vs. Matt Sydal
- The Bunny vs. Ruby Soho
- Chris Jericho, Jake Hager, and Sammy Guevara vs. The Men of the Year and Junior dos Santos
Please include a H/T and link back to WhatCulture if using any of the above quotes, while also linking the original source.
Create Content and Get Paid
---