Tony Khan Says This Young AEW Star "Has A Great Future"
Could 2023 be a big year for this current AEW wrestler? Tony Khan thinks so.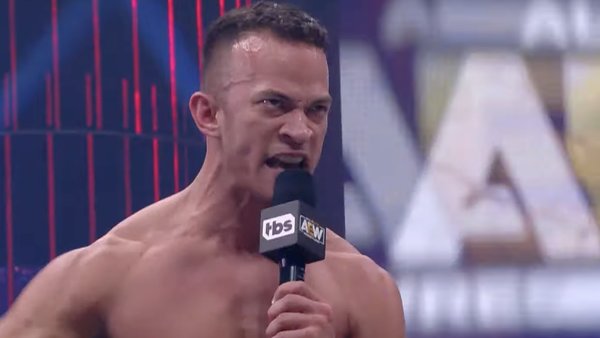 Tony Khan sees big things for Ricky Starks this year.
The AEW boss told 'Sports Guys Talking Wrestling' that Starks "has a great future" in the company if he keeps up his recent trajectory. The former Team Taz man has gone from bit part heel to standout babyface, and he's been able to forge an organic connection with the core All Elite audience.
That has caught Tony's eye - the AEW overseer appreciates how hard Ricky has been working, and knows how much talent he has generally. During his interview, Khan noted the "great match" Starks had with AEW World Champ MJF at Dynamite: Winter Is Coming. Then, he put over Wednesday's bout vs. Chris Jericho on the revamped flagship as further proof of Starks' rise through the ranks.
Fans online are already buzzing about Tony's comments. Most appear to take them as a sure sign that Ricky is in line for a monster push in 2023. If so, then it'd be fully deserved, because the guy has caught fire as a face recently.
Starks certainly has Khan's backing, and that obviously counts for a lot behind the scenes.