Top AEW Champion Was Homeless, Considered Retiring During Pandemic
Hard times fell on this top AEW star at the height of the COVID-19 pandemic.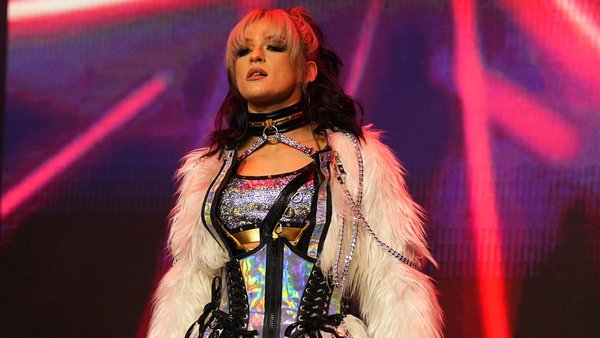 Jamie Hayter has revealed that she was effectively made homeless at the height of the COVID-19 pandemic, leaving her considering retirement after the Japanese wrestling scene she had called home shut down.
The reigning AEW Women's World Champion told the story in a new interview with Sports Illustrated. When the joshi well ran dry, Hayter was supposed to return to England, then eventually head back to Japan. Arriving in England, she had nowhere to live:-
"There was no work in Japan. I was supposed to go home; then they'd bring me back. I left, but I didn't have anywhere to live. I remember saying, 'Holy s---, I'm homeless.' I had nowhere to go and no idea what I was going to do. Fortunately, I stayed with my friends and lived on their couch."
Both Hayter and former AEW Women's World Champion Toni Storm were left couch-surfing in the United Kingdom:-
"There were five of us living there, and they had a gym in their garage, which was a godsend. Without that, I would have gone completely insane. I thought I was never going to wrestle again. Toni Storm was in a similar situation, and she stayed there, too."
Hayter ended up signing with AEW in 2021, re-debuting in a promotion she had previously made several pre-pandemic appearances for. Little over a year later, she defeated Storm to become Women's World Champion, landing the biggest win of her career at Full Gear 2022.
This may not have happened had Jamie made a different decision about her wrestling career during the pandemic, however. Hayter had complemented retirement while sidelined. Instead, she started thinking about her career on a different level, visualising an AEW run while working on her health:-
"During that time, I used to dream about wrestling. I'd wake up in sweats and think I'd forgotten how to wrestle. Weirdly, I'd be in AEW, but I couldn't run the ropes or know even how to do a simple suplex. It was a crazy time... I started taking my diet more seriously and got into better shape. I stopped drinking. I needed to focus entirely on lifting myself up. If I was healthy on the inside, I'd be healthy on the outside."
Given where she is now, in December 2022, it's safe to say this paid off.
Create Content and Get Paid
---