Top AEW Star Confirms Their Injury Is Getting Worse
One of AEW's biggest and brightest is nursing an injury that isn't getting any better...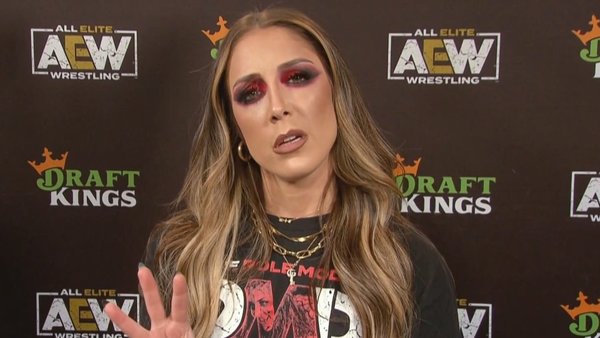 AEW star Britt Baker is currently dealing with a back injury that, by her own admission, is "getting worse."
The former AEW Women's World Champion revealed as much in a new interview with ComicBook's Connor Casey. Baker was speaking ahead of AEW: All Access's first episode, which aired following last night's episode of Dynamite. Much of the season premiere focused on Adam Cole's battle to return to the ring following a concussion, though it covered Baker's back problems as well, with Britt confirming the situation has worsened since the All Access episode was recorded.
Said Britt:-
"Unfortunately it's getting worse. Now it's like a neck and a back problem. But it's manageable. I'm tough, so I'll always find ways to work. My championship reign was with a broken wrist. So I'll figure it out one way or another. You've got to work your way around it, sometimes maybe trick your body into thinking, 'Eh, it doesn't really hurt that bad.'"
Baker last wrestled for AEW at the first House Rules live event on 18 March, defeating Anna Jay in just over 10 minutes. She has wrestled three televised bouts for the promotion so far in 2023, the last of which was a three-way against Ruby Soho and Toni Storm on 15 February.
Britt appeared on last night's Dynamite, supporting Cole in the ring following her boyfriend's return victory over Daniel Garcia.