Top AEW Star Teases Retirement: "I'm Not Gonna Be A Full-Time Wrestler Much Longer"
One of the wrestling industry's standard-bearers doesn't plan on doing this forever...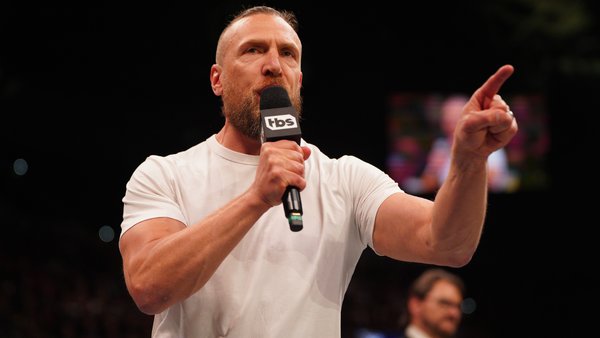 Bryan Danielson has claimed that the clock is ticking on his run as a full-time professional wrestler, with the top AEW star saying that once his current contract with the Tony Khan-helmed promotion has expired, he'll be dialling back in the sport.
The Blackpool Combat Club member said as much during a new interview on One Fall with Ron Funches. Danielson, who has made similar claims in the past (going back to his WWE days), showed an admiration for Terry Funk and Jerry Lawler, both of whom competed into their 70s, in the process.
Said Bryan (h/t POST Wrestling):-
"No [I don't have a dream scenario for my final match]… I would like to wrestle a match two weeks before I die, right? And to not know that it's my last match. That would kind of be my ideal situation but I'm not gonna be a full-time wrestler for much longer [Danielson laughed]. That all said, I'm not gonna be a full-time wrestler for much longer. When my AEW contract is up, that's pretty much me being done being a full-time wrestler but I like the way some people like Terry Funk and Jerry Lawler and those kind of guys do it where they do it for fun, right? And don't do it all the time, they do it here or there, that sort of thing."
Continuing, Danielson stated that while he wants to keep going in some capacity for the rest of his life (provided it still brings him joy), he wished his passion didn't take such a physical toll:-
"But as long as I have fun doing it and as long as I experience joy doing it, it's something I wanna continue doing for the rest of my life. Now, I wish my passion was something that didn't cause me as much physical pain because for sure, if I was really gonna play the guitar which I could be if I put enough effort into it and if it brought me that kind of passion, I could be playing music or whatever literally the day before I die or whatever it is."
A professional wrestler since 1999, Bryan, 41, has been signed to AEW since September 2021, when he debuted at All Out. Danielson had been a free agent prior to this, leaving WWE upon his final deal with the market leaders expiring that May.
Danielson is considered amongst the most influential wrestlers of his generational for his early-career work with Ring Of Honor and proven ability to buck WWE trends by rising to the top of the biggest promotion in the world as a competitor once considered ill-fitting for Vince McMahon's ideals.
Create Content and Get Paid
---