Top Star Admits She'd "Redo" Debut AEW Match
This major AEW star thought she was "the sh*ts" during debut for Tony Khan's company.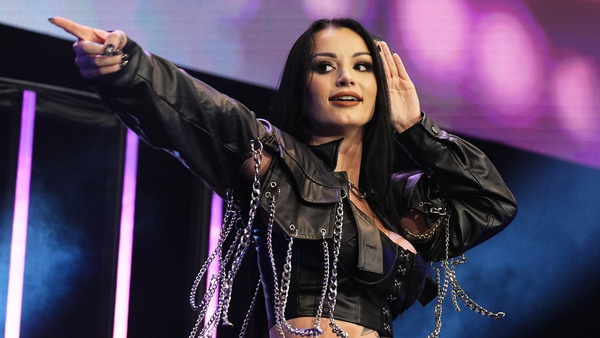 Saraya has told 'Hot Ones: Truth Or Dab' that she thinks she was "the sh*ts" during her in-ring AEW debut vs. Britt Baker at Full Gear 2022.
In fact, the reigning AEW Women's Champion (who grabbed the belt following an emotional win at Wembley Stadium this past August) told interviewers that she really wishes she could "redo" the match entirely. Saraya "wishes [she] could've been better in [her] first match back in five years".
How's that for a self-assessment of one's own performance?
Saraya defeated Baker in approx 12 minutes at Full Gear last year, but the Brit wasn't totally satisfied with her work that night. The former WWE star was visibly rusty, which was to be expected, and believes she could've done a lot more to elevate the bout.
Britt was very-much a supporting act for Saraya's comeback, and has spoken previously about how proud she was to put the returning star over. Still, Saraya reckons things should've been a bit harder hitting overall, and bemoaned her own performance during the social media taste test.
That's definitely one the ex-Paige would love to have back.