Top WWE Star Has "Pretty Extra Stupid Ideas" For His WrestleMania 39 Match
This top wrestler isn't so sure WWE will let him do what he wants at WrestleMania 39.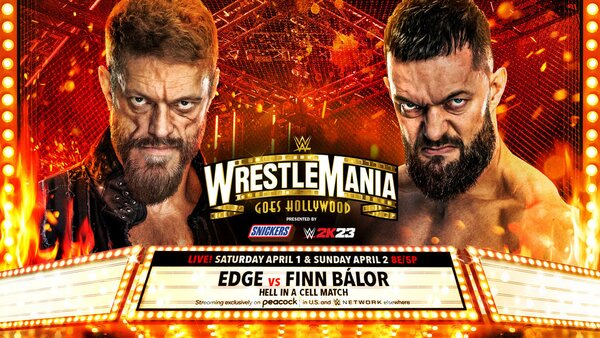 Edge has some "pretty extra stupid ideas" for his upcoming Hell In A Cell match vs. Finn Bálor at this weekend's WrestleMania 39.
The legend told Sportsnet 590 The Fan that he remains unsure whether or not WWE bosses like Triple H and Vince McMahon will let him do half the stuff he has planned for the blowoff bout with Judgment Day supremo Bálor.
On that, Edge said: "They probably won't". He's hopeful that everyone will just get swept up by the 'Mania excitement and give him permission to do some wild stuff in Hollywood - that's important to the 'Rated-R Superstar', because he knows wrestling fans expect certain things from Cell matches.
He's keen to deliver something memorable.
Rather ominously, the fan favourite added that he's "not diving face-first through a flaming table with thumbtacks in [his] back unless it's WrestleMania". He went on to point out that 'Mania stands out because it only happens once per year. Do those stunts on a random episode of Raw (for example), and it might not be remembered so fondly.
Anticipation builds for exactly what Edge and Finn have in store.