Top WWE Star Injured During Last Night's Raw?
A WWE referee threw up the dreaded "X" while the cameras weren't rolling on Raw...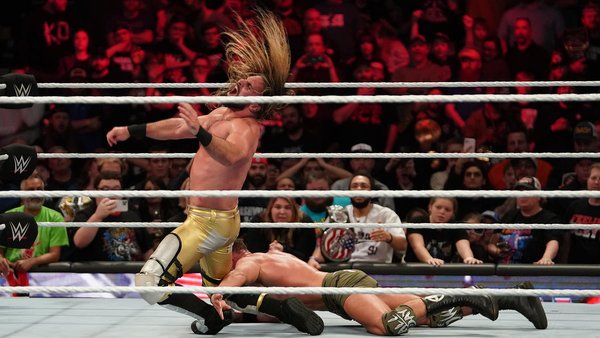 Seth Rollins may have been legitimately injured while wrestling Austin Theory on last night's WWE Raw.
Rollins was challenging for his rival's United States Championship in the main event, succumbing to defeat after the match's second referee (replacing an incapacitated official himself) didn't notice a low blow. A chop block followed from Theory, who landed the pinfall after hitting A-Town Down.
There was at least one worrying moment for Rollins during the match itself, with his knees appearing to give way while trying to lift Theory for a powerbomb. The post-match was more troubling, however. Seth was limping around ringside following the bout, favouring his knee before collapsing to the floor. This led to the referee throwing up the dreaded "X" symbol for further assistance.
Raw attendee @TN_Loudmouth caught it:-
@SeanRossSapp @WrestleTalk_TV The ref just threw up the "X" for Seth Rollins who seems to have legit hurt his knee.

Corey Graves ran over and started fussing at people to come help.Same knee he injured in 2015. pic.twitter.com/FUPGY4BUi9

— E.C. Dangerously (@TN_Loudmouth) January 3, 2023
Rollins previously tore the ACL, MCL, and medial meniscus in the same joint, sidelining him from November 2015 until May 2016. There is currently no official confirmation that he was hurt last night, though WWE officials wouldn't typically use the "X" symbol in a worked situation.
Nonetheless, here's hoping that this was a tremendous piece of selling rather than a legitimate knee injury for Rollins.