Top WWE Star Pulled From Upcoming Raw XXX Show
WWE previously advertised this wrestler to appear, but they won't be at Raw XXX.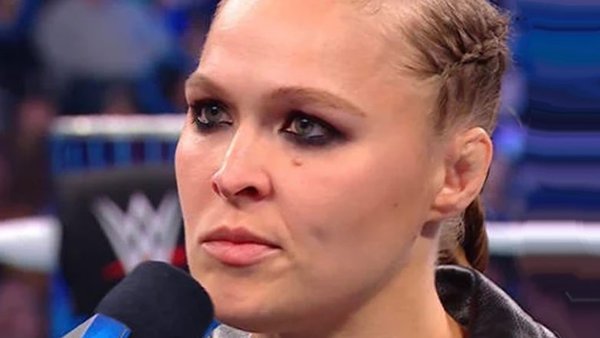 WWE has seemingly pulled Ronda Rousey from a planned appearance at the upcoming Raw XXX show on 23 January.
The former SmackDown Women's Champion had been advertised to appear on the card alongside major stars like Roman Reigns, Bianca Belair, Seth Rollins, Bobby Lashley and Becky Lynch, but she's been removed from all local promotions in Philadelphia.
The plot thickens from here, because Rousey also revealed that she doesn't have a clue about her imminent WWE future during a YouTube/Twitch gaming stream with fans. When asked if she'll be in the house for the 3 February SmackDown, Ronda replied: "I don't know. I don't know. If you haven't noticed, everything is a little bit in flux with WWE right now. I don't think anyone knows what's going on with anybody this week let alone weeks from now".
Rousey also went on to say that she's "tired" of the SmackDown Women's Title scene and plans to dominate the tag division someday soon. That suggests she and Shayna Baszler will become a full-time tag-team.
In the short-term though, Ronda won't be in Philly for Raw's 30th anniversary celebrations.