Top WWE Star Reportedly "Mad" At Ric Flair
Ric Flair says this WWE star ignored him during a recent autograph signing.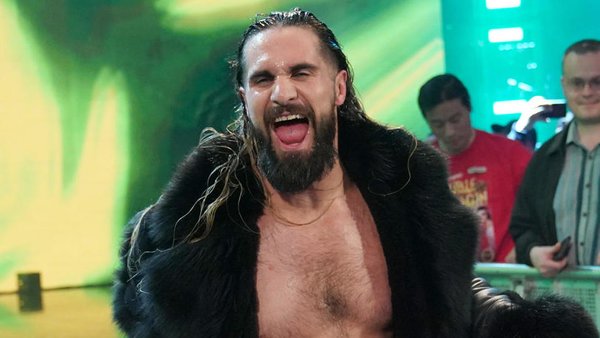 Seth Rollins is reportedly "mad" at Ric Flair.
The 'Nature Boy' told Busted Open Radio that Rollins recently ignored him during an autograph signing session. Flair was sitting next to The Undertaker, but Seth strolled on past without even acknowledging Ric. This apparently has something to do with recent arguments over 'The Man' nickname between Flair and Becky Lynch.
Rollins, understandably, is taking his wife's side on all this. Ric understands that, but couldn't resist the urge to take a pop at Seth whilst broaching the subject on radio: "He's good but he ain't me. I got no problem with saying that!".
Flair also described 'The Man' business as "a sensitive point for me". Again though, he appreciates why Rollins would see things from Becky's perspective - he's unhappy that Seth walked past without even saying hello though.
Turning to 'Taker, Flair said he must be "on timeout" with Rollins for things he'd said in the media about Lynch beforehand. Seth hasn't replied to Ric's comments on Busted Open thus far, and probably won't anytime soon.
Flair told the show he's "not mad" at Rollins for his behaviour - more disappointed.
Create Content and Get Paid
---