Triple H Back Working Full-Time At WWE
Triple H: It's all about the office in 2022.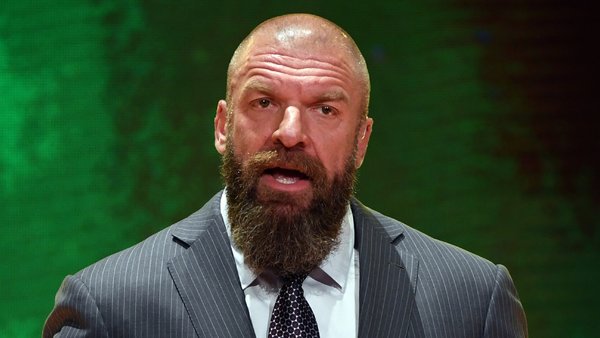 In happy news ahead of the weekend, Dave Meltzer reports in this week's Wrestling Observer Newsletter that Paul 'Triple H' Levesque is back working in the office full-time.
Regular readers of this author page might point out that these words are kinder than usual, but issues with Triple H's in-ring work, suboptimal promo moments and creative control aside, it remains happy news. Triple H's interview with Stephen A. Smith on ESPN earlier this year was a sobering watch, especially to those with young children.
Triple H is no longer involved in the day-to-day creative running of NXT, but rather "fully focused on recruiting and developing our talent in the future". This now occupies his entire professional life. Developing talent is something Triple H has done since the early 2010s, even if certain "black and gold" era talents didn't require too much in the way of development.
WWE largely recruits from collegiate sports these days, though the recruitment of Roxanne Perez - the former ROH stand-out Rok-C, who has greatly impressed in recent weeks - indicates that, thankfully, we aren't quite in the darkest "hire un-athletic giants because I think Vince will like them" days of John Laurinaitis.
Create Content and Get Paid
---