Triple H Comments On Possibly Signing "Special" Talent
New WWE boss Triple H would love to sign this worker full-time, but...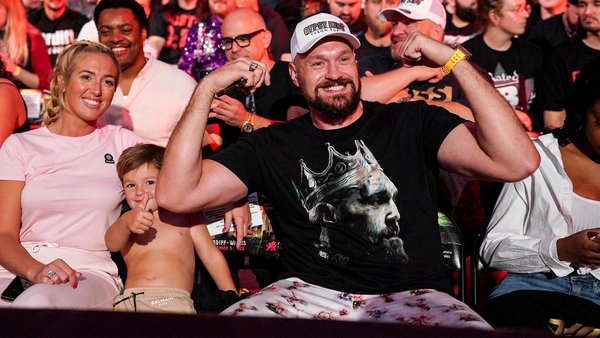 Triple H would love to sign Tyson Fury to a full-time WWE contract.
'The Game' recently told Sporting News that he'd "selfishly" snap the boxer up, but admitted he's also looking forward to seeing some of the fights Fury has in the pipeline. Once he's finished with those though, Tyson is more than welcome to ink a WWE deal and start working there.
Trips believes the two-time World Heavyweight Champion could do "special" things on Raw or SmackDown if he committed to WWE in the future. Even Fury's biggest critics would have to admit that he'd bring some eyeballs with him - maybe Hunter thinks Tyson would create as much buzz (or even more) than Logan Paul.
Fury made his pro wrestling debut opposite Braun Strowman at Crown Jewel in 2019. That count out win didn't do much for hardcore fans, but it did a ton for Tyson's bank account; reportedly, he earned approx $15m for the Saudi Arabia appearance.
The boxer also showed up as a guest on the recent Clash At The Castle stadium show in Cardiff. There, he knocked out Austin Theory before singing some karaoke to close the show with Drew McIntyre.