Triple H On Recent WWE Signing: Who The F*ck Is That?!"
WWE's head of creative just admitted he had no clue who this recent signing was.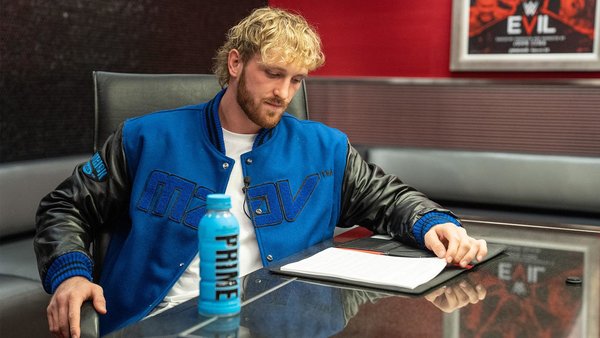 Triple H has admitted that he had no clue who Logan Paul was before doing some research.
WWE's new chief of creative guested on Logan's 'IMPAULSIVE' show, and was happy to confess that he asked, "Who the f*ck is that?" when Paul was first backstage mingling. Several other company staffers clued 'The Game' in, but he was unimpressed and figured Logan was just another celebrity who wanted to play wrestler.
He doesn't view Paul that way anymore, obviously.
Trips later noticed that his kids were watching a lot of different YouTubers, and spotted Logan's face in amongst the crowd. That's when he did some homework, saw the online reach that Paul has and started to view him differently.
It's cool that Hunter was willing to admit to Logan that he had no earthly idea who he was when he first clapped eyes on him though - Paul got a kick out of that, and appreciated it when Triple H said that he'd since earned everyone's respect behind the curtain.
Logan has gone on to ink a full-time contract with WWE, and he turned heads with a composed performance during his first one-on-one match vs. The Miz at SummerSlam.
Create Content and Get Paid
---