Triple H Originally Said NO To Bringing Back This WWE Stable
WWE higher-ups, including Triple H, said nah to this reformed faction pitch!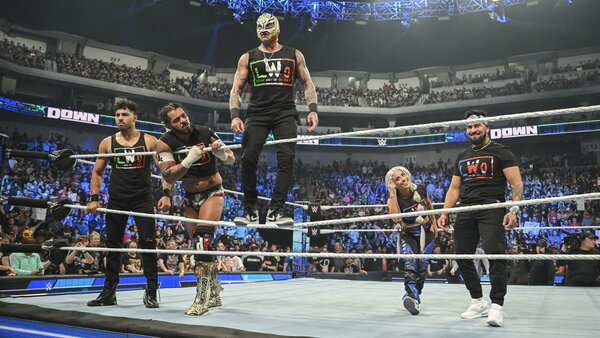 Triple H initially turned down Santos Escobar's pitch to bring back the LWO stable.
Escobar told Ryan Satin on 'Out Of Character' that 'The Game' asked what he'd like to do on WWE's NXT brand after signing a deal with the company. Never hesitating, Santos said he'd love to remodel an old WCW gimmick and bring the Latino World Order bang up to date.
Trips didn't think that was a good idea, and pointed out that the LWO lineage might make people overlook Escobar's skillset. However, Hunter did agree that putting a stable behind Santos would be fun - that's why he eventually formed Legado del Fantasma on the third brand.
WWE eventually relented on the LWO thing by aligning Rey Mysterio with Legado (including new recruit Zelina Vega) earlier this year. Rapper Bad Bunny was then installed as an honorary member a few months later, but it remains to be seen whether or not that'll be his role on TV once he returns.
Santos is loving his current gig though. He's happy that Triple H revisited the LWO thing eventually, and thrilled he gets to work alongside a legend like Mysterio.