Two More Names Revealed For USA World Cup Qualifier
Who's joining Cody Rhodes, James Storm, Bobby Fish and Ricochet on July 21?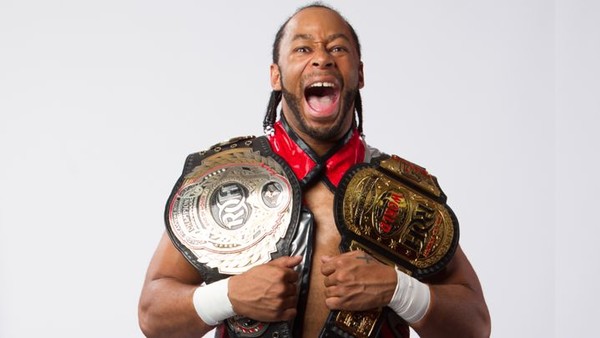 WCPW GM Adam Blampied has revealed that both David Starr and Jay Lethal will be part of the brackets for the USA leg of the Pro Wrestling World Cup. The event hits the Bowlers Exhibition Centre in Manchester on July 21, and tickets are on sale now.
As the longest reigning Ring Of Honor Television Champ in history, Lethal brings some serious star-power to the brackets. For Starr, the tournament represents a tremendous opportunity to prove himself against some of the best wrestlers in the world.
It won't be easy though, because top names like Cody Rhodes, Bobby Fish, James Storm and Ricochet are already confirmed. There are still 2 slots to be filled, so stay tuned to the WhatCulture Wrestling YouTube channel for more information.
The addition of Lethal and Starr throws up some tantalising prospects for the brackets. Matches like Lethal vs. Rhodes and Starr vs. Ricochet are dream matches for fans. Both are entirely possible depending on the draw.
Don't miss your chance to be there live for the USA Pro Wrestling World Cup Qualifiers. Tickets are on sale now and available by clicking this link!