7. Alexander Volkanovski Vs. Max Holloway (UFC Featherweight Championship)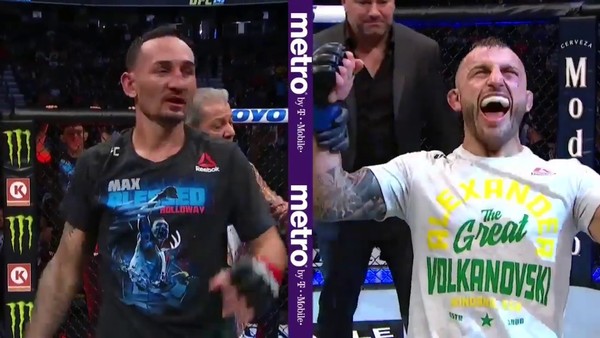 Volkanovski managed to rip the title from Holloway back in December, completely shutting down 'Blessed' for all five rounds and turning his legs to a pulp with non-stop kicks.
He comes in far shorter than Holloway, but shockingly has the bigger reach of the two men. Both are are volume strikers, but Alexander has been more accurate and averages at least two takedowns per fight.
Holloway shouldn't fall for the same trick twice - he needs his movement in order to dance around his opponent and pick them apart. Alexander also says his plan is to be the first person to ever finish Holloway so will most likely be a little more aggressive this fight than the tactical chess match that played out at UFC 245.
This is as much a toss-up as before. If Holloway manages to avoid Volkanovski's leg kicks and apply some pressure, he could regain his title, but Alexander is a fighter that is a master in shutting down his opponent's attacks with a watertight gameplan.
Max is arguably the greatest featherweight to step in the Octagon, and he should be able to adjust accordingly to use his physical gifts to overwhelm Alexander 'The Great' more than he did the first bout.
'Blessed' to take back the crown in an extremely close decision.
Prediction: Holloway via Decision.