UFC President Dana White Praises AEW
UFC's Dana White gushed over AEW chief Tony Khan during a recent interview.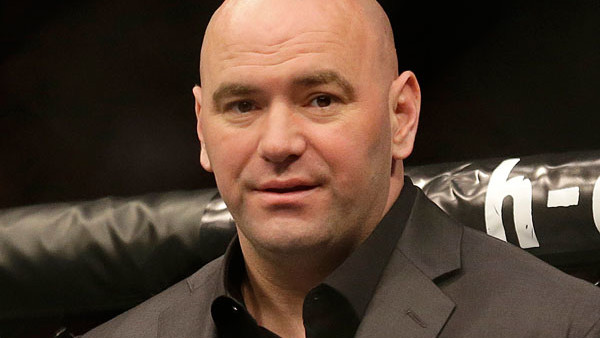 UFC President Dana White hailed the leadership both Tony and Shad Khan have shown since starting AEW back in 2019 during a recent interview.
White told the 'My Mom's Basement' podcast that he's close to both men personally, and that he's been impressed by what they've achieved with the pro wrestling operation. He described the Khans as "awesome people" and said he wishes them "all the success in the world".
Lovely stuff.
Some fans on Twitter are already leaping to conclusions (it's the internet) and speculating that Dana will have some part to play in All Elite Wrestling going forwards. That's...quite the stretch. White is good friends with Tony Khan, but nothing during the interview would suggest that he's about to show up on Dynamite, Rampage or AEW pay-per-view anytime soon.
Nah, this was simply one successful businessman complimenting some others. Dana has said similar things about Vince McMahon in the past; he's even gone so far as to describe the WWE boss as "a f*cking maniac" who has an incredible work ethic.
White closed his AEW praise by saying "good for them".
Create Content and Get Paid
---