The Ultimate Warrior Dead At 54
Warrior's death has tragically been confirmed just days after his Hall Of Fame induction, and the day after his emotional return to RAW.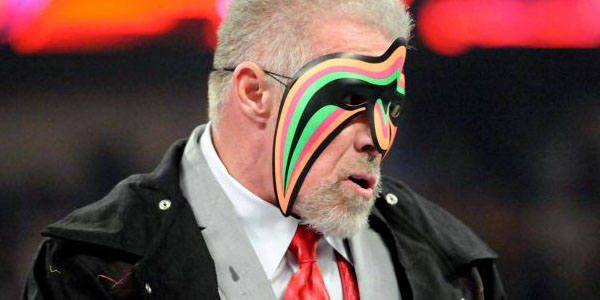 In one of wrestling's biggest tragedies in recent memory, the death of The Ultimate Warrior has been confirmed, just days after his emotional Hall of Fame induction. TMZ reports that Warrior, who was born Jim Hellwig, collapsed outside his Arizona Hotel at 5:50pm on April 8th while walking to the car with his wife. He was then rushed to a nearby hospital but was pronounced dead. He was only 54 years-old and had the night before made his return to WWE Monday Night Raw for an in-ring promo. His last previous appearance on WWE's flagship program was way back in 1996. As one of the biggest stars of the 90s, The Ultimate Warrior's passing is likely to be covered mainstream throughout the day and more information is likely to come sporadically available. Nothing else is currently known than the above and it doesn't seem wise to speculate. Warrior was a one time WWE Champion and he headlined one of the biggest and most memorable WrestleMania main events ever when he took on Hulk Hogan at WrestleMania 6. WWE.com released the following statement; WWE is shocked and deeply saddened to learn of the passing of one of the most iconic WWE Superstars ever, The Ultimate Warrior. Warrior began his WWE career in 1987 and quickly went on to become one of the biggest stars in WWE history. Warrior became WWE Champion at WrestleMania VI, defeating Hulk Hogan in an epic encounter. We are grateful that just days ago, Warrior had the opportunity to take his rightful place in the WWE Hall of Fame and was also able to appear at WrestleMania 30 andMonday Night Raw to address his legions of fans. WWE sends its sincere condolences to Warrior's family, friends and fans. Warrior was 54 and is survived by his wife Dana and his two daughters.
Create Content and Get Paid
---