Update On Sasha Banks' Rumoured WWE Extreme Rules 2019 Return
Will we see 'The Boss' this Sunday night?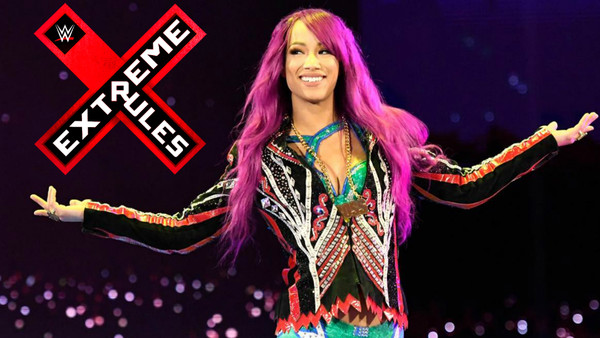 With yesterday bringing rumours that Sasha Banks could soon return to WWE after appearing in local advertising for 11 August's SummerSlam pay-per-view, developments on last night's Raw have created speculation that 'The Boss' might make her first appearance in three months at Extreme Rules this Sunday (14 July).
As extrapolated upon by Lords of Pain, Raw saw Banks' friend, Bayley, thrown into a hairy pay-per-view predicament. Her SmackDown Women's Title defence against Alexa Bliss turned into a handicap match when Nikki Cross was added to the clash after winning a Beat the Clock Challenge over 'The Hugger.' This leaves Bayley on the wrong side of a 2-on-1 situation, with Sasha the obvious equaliser.
Of course, this is all speculative. It's a case of the source putting two and two together to come up with a situation that makes sense within WWE's storytelling universe, though there's no guarantee any of this will actually happen.
Regardless, it does seem like the stalemate between Banks and WWE has eased off. Multiple sources have reported her seemingly imminent return over the past few weeks, so let's see if anything happens before SummerSlam.