Update On Seth Rollins' WWE Future
Seth Rollins sheds light on his WWE contract, future, and new priorities.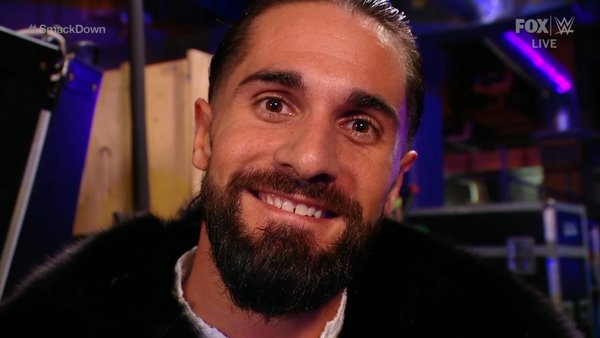 Seth Rollins touched on a number of topics spanning the full breadth of his professional wrestling career during his recent interview for Steve Austin's Broken Skull Sessions, which was uploaded to WWE Network and Peacock on Sunday (26 September).
Some of the 35-year-old's most interesting comments came towards the end, when Austin asked Rollins about his future. When pressed on how much longer he wants to wrestle for (and whether or not he loves the business like he used to), Rollins explained that while he has accomplished plenty, he still has a few bucket list items to catch:-
"My goals as I've gotten older in the business have... you know, I've checked off a lot of boxes. We discussed a bit earlier that WrestleMania main event being on the marque for that. That one looms pretty heavy over my head and I don't think I'd be satisfied entirely until I get that one done, if ever. There's not a lot of guys that have that prestige but I'm gonna work towards it, and I love the performance aspect of what we do. Now that we're back to live crowds, god... I love that, man. I'll never get sick of that. That synergy, that feeling. you can't beat that. You really can't."
The former Universal Champion then revealed that with his contract due to expire in a couple of years and his priorities shifting, he doesn't yet know what the future holds:-
"But now as a dad, priorities are starting to shift a little bit. I've got a couple of years left on my contract, I definitely want to see that through, and then after that we'll see what happens. I dunno, I dunno. I wish I had proper answers. I love it, but life's starting to get a lot bigger. When you've got a little baby girl and when my contract's up she'll be about three or four, getting ready to go into school and do stuff, so we'll see man."
Rollins has been with WWE since 2010, when he was signed and placed in developmental. Transitioning from FCW to NXT upon the 2012 rebrand, Rollins was placed on the main roster as part of The Shield that November, and has since become one of WWE's most successful NXT call-ups ever with two Universal and WWE Title reigns apiece.
The 35-year-old is currently feuding with Edge, who is due to return to SmackDown on next week's show after being kayfabe injured by Seth during their 10 September match.
Please include a H/T and link back to WhatCulture if using any of the above quotes.
Create Content and Get Paid
---