Update On WWE's Approach To Premium Live Events
This year has seen WWE tweak its approach to PLEs.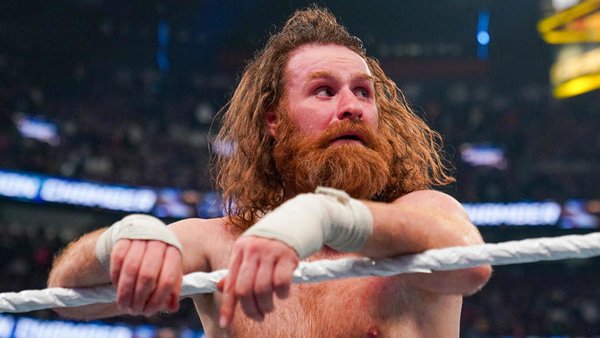 While there's been no big press release or public mission statement around the matter, WWE has recently made some tweaks to how it approaches the company's Premium Live Events.
As per Fightful Select, a WWE source noted how the market leader is taking extra care to try and maximise the buzz around each PLE here in 2023. The organisation is looking to have each of these events have a certain purpose, whether that is a "thematic, financial, or strategic" one.
For example, one prime sample of a thematic approach to a PLE was shining the spotlight on Sami Zayn in his hometown of Montreal for this year's Elimination Chamber. Likewise, announcing Bad Bunny as the host of Backlash in Puerto Rico this May is another example of this.
Where the financial side of things comes into play, that's the use of stadiums rather than arenas. And for the strategic element, that's represented by decisions such as running a PLE - as in this year's Money in the Bank in June - in London, England ahead of the TV rights renewal in that market, or hosting WrestleMania in Los Angeles as WWE looks to negotiate its next major US TV renewal and the potential sale of the company.
As this WWE source detailed to Fightful, "It's about spacing out PLEs so the demand builds in the market" - which is why WWE will often cite how long it's been since the promotion visited a certain market.