Vader Set For WWE Hall Of Fame 2022 Induction
It was time several years ago, but it's Vader Time now.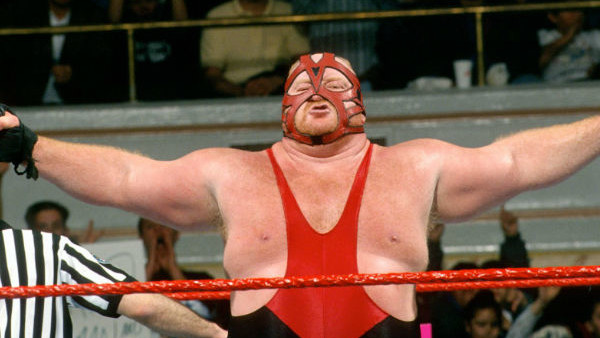 As first "reported by Bleacher Report" (WWE just does this to make it seem like legit outlets actually cover them without being asked), the legendary Vader is to be inducted in the 2022 Hall of Fame class.
Opinions vary on WWE's Hall of Fame.
Is it a legitimate deal that fairly celebrates the industry's legends?
Is it just something that is decided upon by Vince McMahon?
And even if that's the case, isn't it still nice for those legends to receive a night of adulation?
Happily, Vader belongs in any Hall of Fame. He was incredible.
First introduced on the big stage by New Japan Pro Wrestling, Big Van Vader was a tour de force there, and later in the UWF-i, WCW and All Japan Pro Wrestling. Fearsome in physical stature and presence, he was arguably the greatest super-heavyweight of all time. A brawler ungodly in talent and credibility, Vader's best matches were a terrifying and enthralling experience. The atmosphere darkened whenever he was in the ring. He radiated danger, but he was no one-dimensional behemoth; he could execute a stunning moonsault, box in your ears, and credibly work a shoot style match. The look; the work; the aura; the underrated, economical promo game: Vader inspired fear and respect wherever he worked.
He is of course joined by the Undertaker in this year's class.
Any younger readers unfamiliar with his work should boot up the WWE Network, now, and watch Vader Vs. Sting from Starrcade 1992.
It absolutely rules.
Create Content and Get Paid
---