Valentina Shevchenko Tops UFC Medical Suspensions List
There's a price to pay, even when you win.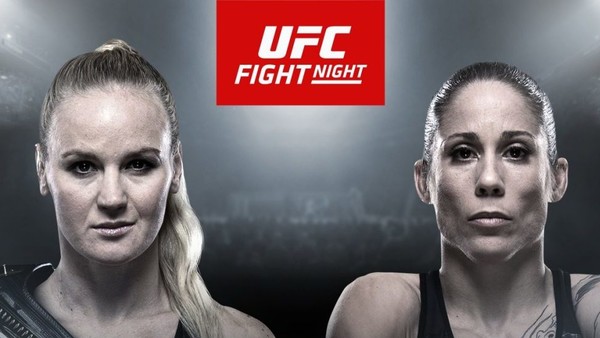 Despite completely dominating Katlyn Chookagian at UFC 247 for the UFC Women's Flyweight title, Valentina Shevchenko has been stamped with a six month medical suspension in the wake of her victory.
The term was dished out by the Texas Department of Licensing and Regulation and is substantially longer than the suspension handed to her opponent Chookagian, who will be able to compete again from March 25 onwards.
Other notable suspensions include both Jon Jones and Dominick Reyes being sidelined until March 10 after their epic Light Heavyweight title clash in the main event, while Derrick Lewis will be available to compete after February 18 - despite recently announcing that he is battling a 'life or death' issue.
Medical suspensions can be shortened if a fighter is able to be cleared by a doctor, so we could potentially see Shevchenko return to action earlier than August. No details have been disclosed as to why certain fighters have been given longer suspensions or as to what injuries have been suffered, but we're likely to hear more about the specific physical repercussions of the event in the coming weeks.
Here's a list of the medical suspensions handed out after UFC 247:
Austin Lingo: Suspended 31 days
Youssef Zalal: Suspended 10 days
Alex Morono: Suspended 61 days
Khaos Williams: Suspended 31 days
Jonathan Martinez: Suspended 31 days
Andre Ewell: Suspended 181 days
Domingo Pilarte: Suspended 61 days
Journey Newson: Suspended 181 days
Miles Johns: Suspended 61 days
Mario Bautista: Suspended 31 days
Andrea Lee: Suspended 31 days
Lauren Murphy: Suspended 31 days
James Krause: Suspended 31 days
Trevin Giles: Suspended 10 days
Ilir Latifi: Suspended 31 days
Derrick Lewis: Suspended 10 days
Mirsad Bektic: Suspended 31 days
Dan Ige: Suspended 31 days
Juan Adams: Suspended 61 days
Justin Tafa: Suspended 31 days
Katlyn Chookagian: Suspended 46 days
Valentina Shevchenko: Suspended 181 days
Dominick Reyes: Suspended 31 days
Jon Jones: Suspended 31 days
Create Content and Get Paid
---