Vince McMahon Reportedly Very Happy With WWE No Mercy 2017
The boss was pleased at how Roman Reigns and Brock Lesnar came across...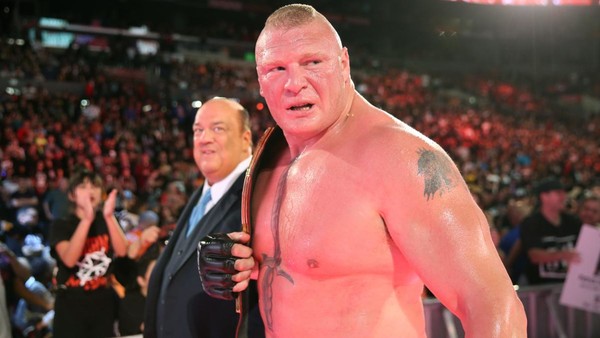 Dave Meltzer reported during the latest edition of The Wrestling Observer newsletter that Vince McMahon was very happy with how both Roman Reigns and Brock Lesnar looked at No Mercy.
Before the show, the boss had a 'distinct vision' that would leave Reigns and Lesnar looking strong before they clash at WrestleMania 34. Going forward, that Universal Title showdown is still the April, 2018 pay-per-view's planned main event. It's also one McMahon is very keen to make as big as possible.
Vince wants Reigns to look like the toughest challenge Lesnar has had to date, but Meltzer claims he still recognises the need to maintain Brock's aura. It seems WWE are quick to forget that Brock was fed to comeback king Bill Goldberg less than a year ago.
Both Lesnar's win over Braun Strowman and Roman's triumph over John Cena were painstakingly designed to make each man look like they were capable of taking immense punishment and still winning. In McMahon's mind, that will only serve the WrestleMania headliner well.
Proper build towards a second 'Mania main event between Lesnar and Reigns is expected to start around the Royal Rumble.
Create Content and Get Paid
---