Vince McMahon Said WHAT About Shane McMahon?!
Royal Rumble debacle led former WWE CEO to verbally unload on his son.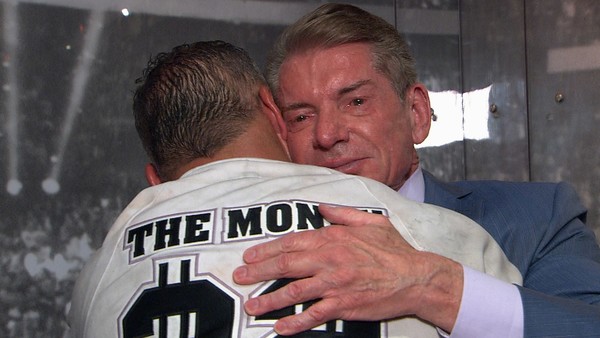 By now, most are familiar with the story of Shane McMahon at the Royal Rumble earlier this year, trying to book himself strongly, running afoul of Brock Lesnar (among others), and ultimately being dismissed from his role within the company.
Now, Fightful Select has emerged with additional details from that saga that could be the first of several stories that could trickle out in the weeks and months ahead.
As previously recounted, Shane was removed from his role in WWE after he tried to make a series of changes to the Rumble match, being dubbed "unprofessional." The situation was so chaotic that Shane actually went out to the ring when Randy Orton's number came up.
While it was previously reported that Vince McMahon made the call to send Shane packing, Fightful notes that some close to Vince said he went so far as to say that Shane "would never get another pop in this company as long as I'm around." While believed to be a heat-of-the-moment comment from Vince, McMahon's frustration was described as "extreme, but justified."
As a noteworthy addition, Fightful stated that since Vince shockingly announced his retirement on Friday, several people who worked closely with the former CEO are now far more willing to talk about situations like this. That could mean that we could start hearing more and more stories like this about Vince in the future.