Vince McMahon Set For WWE WrestleMania 39?
Major update on Vince McMahon's WWE status ahead of WrestleMania 39.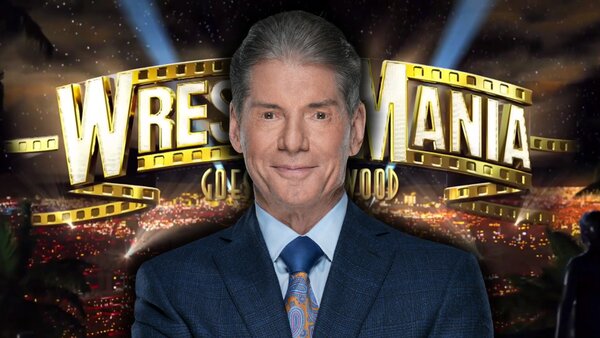 Vince McMahon is expected to be at WWE WrestleMania 39 this weekend, reports PWInsider.
The outlet notes, however, that there is currently no word on whether or not McMahon will appear during the broadcasts, only that the 77-year-old will be at the shows.
WrestleMania 39 occurs in Los Angeles, California's SoFi Stadium on Saturday, 1 April and Sunday, 2 April. Ticket sales have been strong for the 'Show of Shows', which will close on Roman Reigns and Cody Rhodes' Undisputed WWE Universal Championship match on Sunday.
McMahon returned to WWE's Board of Directors as Executive Chairman in January. In July 2022, he was forced to resign in disgrace from his position as Chairman and CEO, doing so amidst multiple sexual misconduct allegations. Stephanie McMahon was promoted to co-CEO and Chairwoman in his absence, though she resigned with her father's January return.
Before returning, Vince wrote to WWE executives effectively holding the promotion to ransom, stating that unless they consented to his return as Executive Chairman, he would not sign off on any new media rights deals or a potential sale of the company. Cited as McMahon's primary reason for returning, the sale process remains ongoing.
Vince was backstage at Raw for its 6 March episode, sitting in the Gorilla Position throughout the night.