Vince McMahon To Play "Hands On" Role In NXT After Move To USA?
Triple H may be forced to cede control of his pet project.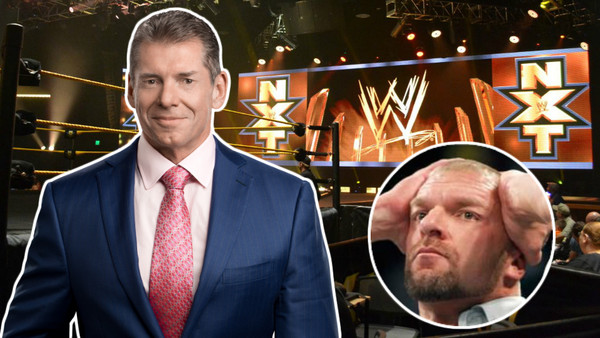 "Hey Paul, nice developmental pet project you've got there... it'd be a shame if someone Sports Entertained it, pal!", Vince McMahon said to his son-in-law through a mile-wide Cheshire Cat grin, then cocked his head back, cackling uncontrollably.
Perhaps not, but a similar scenario has almost certainly played out within Titan Towers recently, as it seems the WWE Chairman is destined to play a bigger role in NXT going forward.
Dave Meltzer spoke about this when discussing the black and gold brand's impending move to the USA Network. He noted, correctly, that the belief that Vince won't get involved with NXT when it moves to live, national television is naive, saying that McMahon "isn't going to be hands-off on a show on the USA Network."
There's little to argue with here. Of course Vince is going to want to play a bigger role should the show start broadcasting to a wider audience, though this won't city well with NXT devotees, many of whom value the developmental brand's differentiation from the main roster product above all else.
Here's hoping this means more scenarios like Cesaro and Drew McIntyre popping down for dream matches with Adam Cole rather than Baron Corbin squashing Johnny Gargano in 90 seconds.
Create Content and Get Paid
---