Wade Barrett Wants To See THIS Fellow UK Star In WWE Soon
SmackDown announcer Wade Barrett wants WWE to sign this fellow Brit ASAP.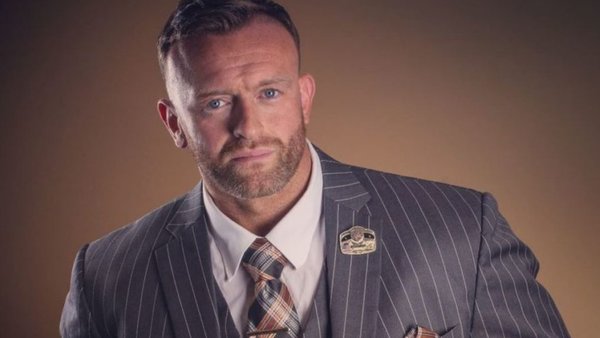 SmackDown announcer Wade Barrett says he'd "100%" like to see fellow UK star Nick Aldis ink a WWE contract someday.
Barrett told Metro that the ex-NWA World Champion will be successful regardless of what he chooses to do next, but thinks he has "a lot he can contribute" to WWE's product in 2023 and beyond. The wrestler-turned-commentator lavished a ton of praise on Aldis, calling him "a really good representative for this industry in general".
Wade also views Nick as "a fantastic talker" who has "a great look" and can act as a throwback to classic workers like Harley Race. Now, Barrett wants to see Aldis bring that style to Raw or SmackDown and show it off to the WWE fanbase.
Aldis has been linked with a WWE jump for years, but it just hasn't happened yet. The former TNA star seemed to be carving out a niche for himself in the NWA before that relationship went south, and he has said he'd be open to chatting with Triple H in the past.
Barrett wants to see it, and he probably isn't alone there. Many wrestling fans likely want to see Aldis in WWE too.