Warner Bros. Discovery Attempted To Convince Cody Rhodes To Stay In AEW
It looks like Warner Bros. Discovery didn't want this American Nightmare to come true...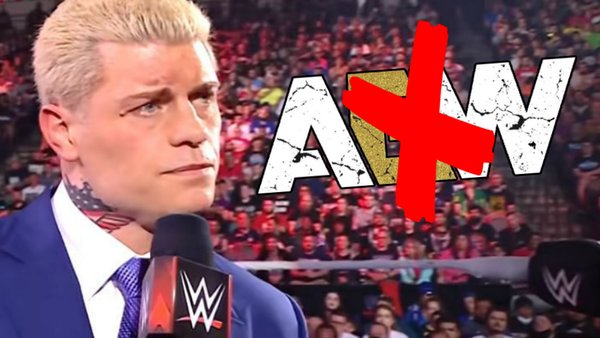 Warner Bros. Discovery tried to keep Cody Rhodes from leaving AEW for WWE earlier this year.
That's according to a report from Fightful Select (via 411Mania.com), who state that "several" efforts to keep The American Nightmare from kissing goodbye to his All Elite status were made before his eventual departure. Rhodes was said to have had a good relationship WarnerMedia on the back of his work on Rhodes To The Top and the Go Big Show.
It was also explained that the deal with WWE that saw Rhodes return to work for his former employers was only actually signed a few weeks before WrestleMania, despite the fact that WWE themselves felt the signing was a "forgone conclusion". In the time after Warner Bros. merged with Discovery, though, efforts were said to have been made away from All Elite Wrestling to see if the former EVP would be at all interested in staying put in TK's company.
Among those who reportedly tried to contact Cody was Associate General Manager and Senior Vice President of Scripted Original Programming for TBS, TNT and TruTV Sam Linskey. But, when talking to anyone about the matter at the time, Rhodes simply told them it was "time to leave the territory." That being said, there's said to be no ill will felt on either side about the exit.
Both Brandi and Cody Rhodes were also asked to take part in the Upfronts, though it wasn't known whether that was tied to their work in AEW or their appearances on other WBD shows they were connected to, or possibly both.
Lastly, WBD sources openly admitted that they wanted Rhodes to stay with AEW, but that his departure wasn't classed as dealbreaker, with WBD reportedly very happy with AEW and their viewing figures at this time.