WarnerMedia Exec Blocks AEW From Signing THIS Tag-Team
A higher-up at WarnerMedia doesn't want Tony Khan's AEW to touch this ex-ROH duo.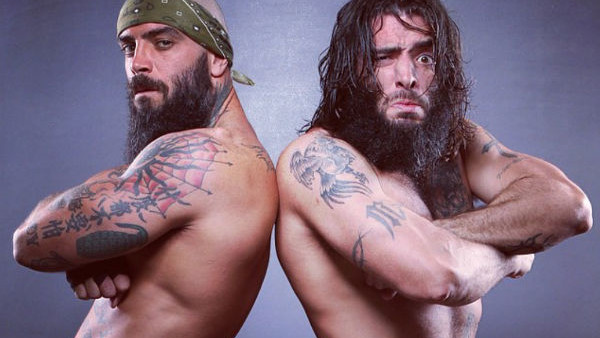 Fightful Select is reporting that a "person of influence" at WarnerMedia has blocked AEW from signing The Briscoes.
The reigning ROH Tag-Team Champions had been rumoured to be All Elite bound following Tony Khan's purchase of the company, but an exec at WarnerMedia doesn't want it to happen. According to Fightful, this higher-up cited homophobic tweets from Jay back in 2013.
Jay quickly apologised for those remarks at the time.
Fightful also claims that AEW didn't have plans to sign the duo anyway before the executive in question made his feelings clear. That could've changed, of course, but it's worth pointing out that nothing was set in stone with The Briscoes landing on Dynamite or Rampage soon.
Their immediate future is very much up in the air. The brothers had been slated to defend the ROH Tag-Team belts against unnamed opponents at Supercard of Honor XV on 1 April, but that was before Khan purchased the promotion.
One thing is clear: A powerful WarnerMedia exec doesn't want the siblings anywhere near All Elite programming. That's one issue AEW would have to solve before potentially bringing them in.