Was WWE's Flight Delayed After Super ShowDown?
All the latest on WWE's departure from Riyadh.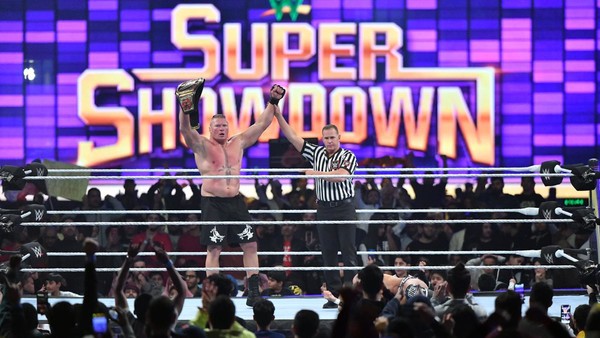 WWE encountered major travel issues when attempting to leave Saudi Arabia after Crown Jewel 2019, with the crew's plane held on the tarmac for hours amid muddy reports of technical faults and disagreements between Vince McMahon and Saudi officials.
It was a calamity. The wrestlers ended up leaving the Kingdom roughly 24 hours later than planned, causing many of them to miss the following day's SmackDown. In fairness, the NXT call-ups necessitated by this helped created one of the best shows of the year, though the circumstances were far from ideal.
Fortunately, WWE appears to have avoided these issues following yesterday's Super ShowDown 2020 event. Pro Wrestling Sheet's Ryan Satin tweeted the following last night:-
Thank goodness for that.
Yesterday's news that Saudi Arabia had closed its borders to incoming passengers travelling from countries with reported Coronavirus infections led to fears that WWE may face troubles on departure, given the recent COVID-19 case in North Carolina. This was compounded by reports that the promotion had used the same flight company as they did for Crown Jewel 2019. Fortunately, those concerns were unfounded.
Here's to a safe arrival in the United States and a strong episode of SmackDown tonight.
Create Content and Get Paid
---