What Christian Said About His Meeting With AEW's Tony Khan
What did 'Captain Charisma' have to say about his conversation with AEW's Tony Khan?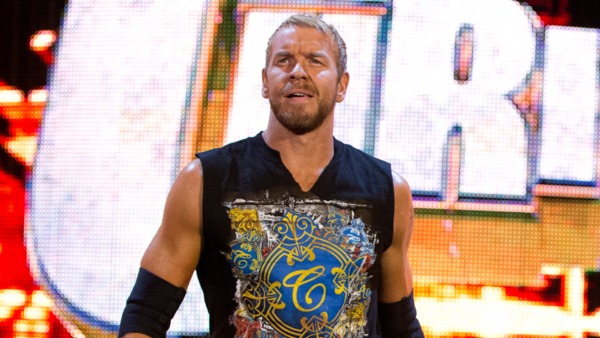 With AEW President Tony Khan revealing that the upcoming surprise debutant set to appear on this Sunday's Revolution PPV is 'one of his favourite wrestlers of all time', an old interview appears to offer a clue as to who this star could be. None other than 'Captain Charisma' himself - Christian.
Back when AEW was first coming together in 2019, the former World Heavyweight Champion spoke to his fellow E&C Pod of Awesomeness host Edge about his first meeting with the now-President of All Elite Wrestling. Whilst having a meal with Chris Nowinski and Khan, Christian soon came to realise just how huge a fan of wrestling the Khan family member was, with Tony even going into detail about moments in the WWE star's matches that he himself couldn't remember:
"Well, I've met [Khan] a few times. I met him, strangely enough, through Chris Nowinski, actually. And, yeah, I had a little meal with Chris Nowinski and Chris brought him and he was telling me about stuff in matches that I had that I don't even remember happening. I mean, that's how big of a fan he is and he just wanted to talk to me about wrestling. And I was kind of more interested in the football side of it, so I was talking to him about football and he kept trying to switch the subject back to wrestling, and I kept trying to switch it back to football. Anyways, at one point in the conversation, I tried to talk him into firing his GM and hiring me as the General Manager of the Jacksonville Jaguars. Yeah."

Christian would later note in the conversation that it was never a bad thing having another promotion to work in for the vast array of talents currently plying their trade in the business:
"Having talked to him before, he's a fan of it. And you have young, ambitious guys like Cody and The Young Bucks involved and you saw the success they had with ALL IN. So, like I said, it's very ambitious, but all the luck to them. It's never bad to have places for guys to go out there and apply their trade, guys and girls."
Now this may be seen as perhaps looking a little too far into comments that were made two whole years ago, but it's clear that Christian has a lot of respect for Khan and his approach to the business. It's also blatantly obvious that the AEW President is a big fan of Christian's. After all, his vast knowledge of the recent Royal Rumble participant even stunned the man himself.
Could this be a hint that we look back on with a smile if/when Christian walks out at Daily's Place on Sunday night? That much we don't know for sure, but it makes a lot more sense than CM Punk or Brock Lesnar, folks. Whether you like it or not...
Create Content and Get Paid
---