What CM Punk Has Meant To AEW Ratings
CM Punk's AEW return has had a big ratings impact so far, particularly amongst younger viewers.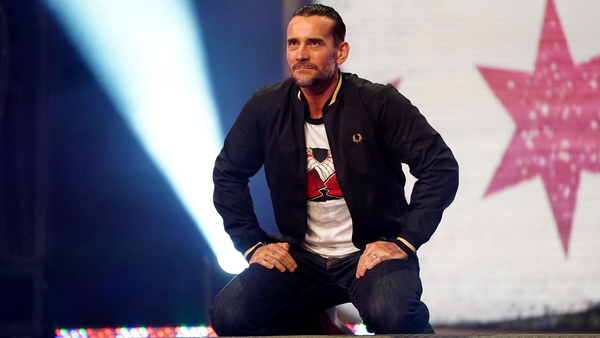 CM Punk has only been back in pro wrestling for two shows, but both appearances have resulted in interesting ratings boosts for AEW.
1.129 million viewers tuned in for Punk's Rampage debut on 20 August. That show's 692,000 viewers in the 19-49 demographic made for a rating of 0.53. Both of these figures are significant increases on the brand's 13 August debut, which drew 720,000 total viewers and hit 0.31 in P18-49.
That's a 53% increase in P2+ viewership and 75% P18-49. Rampage is only two episodes old, however.
This week's Dynamite (featuring an advertised Punk appearance) told a similar story. Its 1.172 million viewers included 620,000 aged 18 to 49 for a 0.48 rating, which was the second-highest in the brand's history, outdone only by the 2 October 2019 episode. The increase was particularly pronounced for viewers aged 35 to 49, who would have been 25 to 39 at the time of Punk's iconic pipe bomb - that group popped its second-highest total ever at 455,000.
P18-49 was up 19% on Dynamite's recent four-week average. P34-49, meanwhile, was up 33%. Thus far, the comeback is resonating more with that group than anyone else. It's only been one week, though. Broader, more meaningful trends will become identifiable as the comeback tour continues.
Create Content and Get Paid
---