What CM Punk Told Tony Khan About AEW Going Head-To-Head With WWE
AEW almost changed booking plans for Rampage until CM Punk stepped in.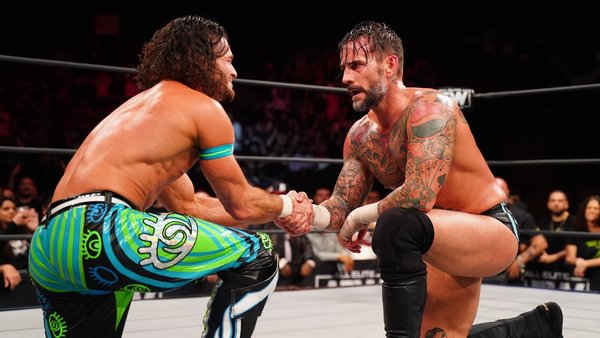 CM Punk personally requested that Tony Khan keep booking plans in place for last week's AEW Rampage broadcast.
The Wrestling Observer is reporting that Punk told the AEW boss he could "take that bullet" by opening the head-to-head with WWE SmackDown. Punk's match with Matt Sydal happened on Rampage at exactly the same time as a bumper Becky Lynch vs. Sasha Banks clash over on WWE's show.
Both sides ran against one another for 30 minutes.
Reports suggest that Khan might've been open to switching things up pre-Rampage, but Punk was having none of that. He didn't think that AEW should be responding to WWE's decision-making - instead, the All Elite star staunchly believes his employer should just do their own thing regardless of what Vince McMahon's league does in the end.
Punk's match with Sydal turned out to be one of the latter's best AEW bouts. In fact, it was arguably the first time that Sydal looked truly comfortable in an AEW ring. Punk can take some praise for that, but Sydal himself deserves plaudits for helping to make the match special.
Khan is likely glad he listened to Punk.
Create Content and Get Paid
---