What Did You Think Of WrestleMania 32?
Have your say on the biggest 'Mania of them all.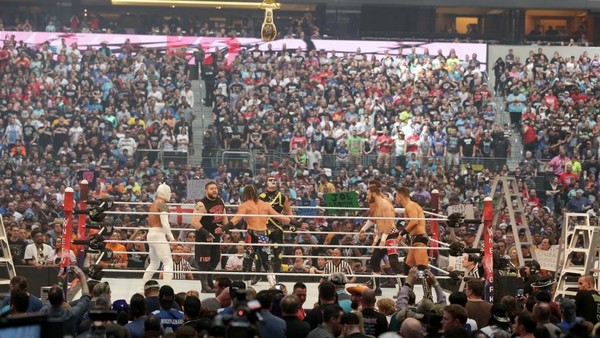 WrestleMania 32 is in the bag. After all of the hype, all of the conjecture and all of the rumours, WWE presented what was a very newsworthy show in front of a claimed 101,736 fans at the AT & T Stadium in Dallas, Texas.
That sets a new WWE attendance record, which the comapny will naturally be thrilled about (and be looking to break once more within the next few years), but what kind of show were those fans in attendance and the millions - and MILLIONS - watching at home actually treated to?
And just what did you think of the so-called 'biggest WrestleMania of all-time'? It was certainly the longest WrestleMania ever, clocking in at close to five hours in length, excluding the pre-show portion of the event.
Did WWE make use of that rather extraordinary amount of time? Did the main matches live up to their billing? Were the results the right ones or did some of them leave you scratching your head? Who or what stole the show in front of that record-breaking crowd?
An event as monumental and as varied as WrestleMania 32 is bound to provoke a multitude of different reactions and we'd like to hear what you thought about it.
Whether you were there live, all the way in the noosebleeds, or you watched it until 5am UK time, please sound off on WWE's biggest supershow ever by writing your opinions and thoughts in the comments below!
Create Content and Get Paid
---