What Really Happened To…Bruiser Brody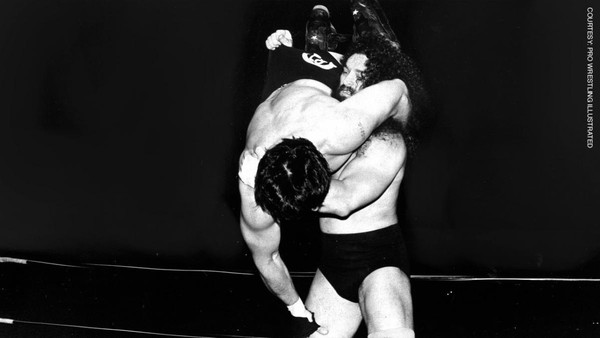 On July 16, 1988, Brody, working for the World Wrestling Council (WWC) of Puerto Rico, was stabbed to death in the locker room shower area by José González.
Witness Dutch Mantell, speaking with Sean Oliver on Kayfabe Commenataries, sensed a tension beyond even the usual dangerous air dangling over Puerto Rico. He surmised that González held a long-dormant hatred of Brody for stiffing him badly in the old WWWF, and chose that date, and specifically that site - for reasons that will become clear - to exact his murderous revenge. Tony Atlas, another witness, recalled later that Brody said to him "Tony, I finally got in". Perhaps González was apoplectic also that Brody had politicked his way into his booker's cut.
"It seemed like an eternity," Mantell wrote in a further article for Solie.org.
Per Wikipedia, it took paramedics close to an hour to reach Brody due to "heavy traffic outdoors and a large stadium crowd".
Per Dave Meltzer on a recent edition of Wrestling Observer Radio, the inherent fabrication that was pro wrestling actually decelerated the response time. Nobody ever knew what to expect of Brody - whether he'd cooperate, or even appear - and the same was true of the local authorities; they took that eternity because they weren't initially sure whether what was reported met wrestling's winking eye.
This late response was hardly surprising. Just one year later, Atsushi Onita attempted to book an angle in which González would stab him, even going to the lengths of circulating pictures of himself clutching at his bloodied, gutted stomach. Mercifully, he never exacted the intended "revenge"; González was denied entry into Japan. This was beyond tasteless, even by wrestling's standards, but it still spoke to the complete absence of its moral compass and the distrust it will always foster.
This was flagrantly disgusting business. Only in wrestling could one cry wolf after the wolf committed murder.
CONT'D...