What Vince McMahon REALLY Thinks About WWE's Riddle & Keith Lee
You might love WWE's Keith Lee and Riddle, but Vince McMahon has a different opinion...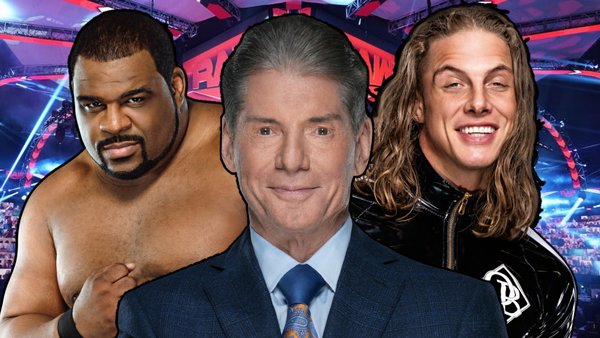 Vince McMahon doesn't see Keith Lee and Riddle as main-eventers in WWE.
This is according to a new report from Dave Meltzer. Speaking on Wrestling Observer Radio, he stated that while the WWE Chairman and CEO sees Riddle as "very funny in his own weird way" (reflected by his recent upturn in television time on Raw), he likely doesn't view the former UFC fight as a main-eventer at the moment.
On Lee, McMahon reportedly believes that the former NXT Champion isn't ready for a headlining spot yet, adding that the additional training that Keith and other WWE big men have been ordered to undertake at the Performance Center aren't viewed as a demotion, but an opportunity to get ready for a bigger spotlight in the future.
Riddle has been used primarily in low comedy segments in recent weeks and defeated MVP in under one minute on last night's Raw. Lee, meanwhile, is spinning his wheels after flirting with the WWE Championship scene upon joining Raw. He lost a two-on-one handicap match to The Miz and John Morrison on Monday.
At the time of writing, neither man has been booked for this Sunday's TLC 2020 pay-per-view.
Create Content and Get Paid
---