What Warner Bros. Discovery REALLY Thinks About AEW
An update on All Elite Wrestling's relationship with its television partners.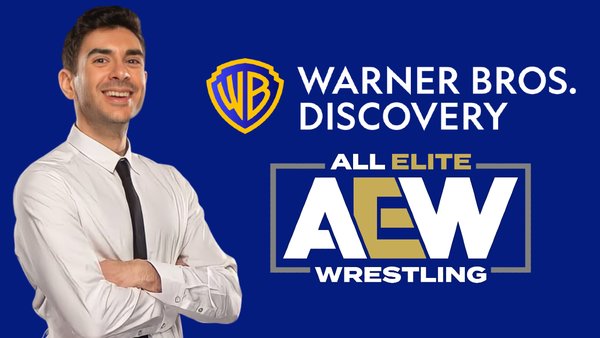 All Elite Wrestling's television partners, Warner Bros. Discovery, are "very happy" with the Tony Khan-helmed promotion at the moment.
This is per Fightful Select, whose writeup states, specifically, that WBD has been particularly satisfied in recent months, which coincides with strong ratings performances for Dynamite on Wednesday evenings.
Airing on the WBD-owned TBS, AEW's two-hour flagship experienced healthy viewership increases throughout August and September. P2+ viewership topped 1 million for five straight weeks from 24 August, while the show's P18-49 rating hasn't dropped below 0.34 in the past six, peaking at 0.39 for the 14 September episode.
Dynamite has also finished in the top two original cable telecasts on Wednesday evenings in 17 of the past 18 weeks. Last week would be the exception, as the show dropped down to ninth due to blanket news coverage as Hurricane Ian hit the United States, sliding with a number that would typically be strong enough for a top two finish (P18-49 0.34).
AEW Rampage, airing in its awkward 10 PM Friday slot, has ranged between 429,000 and 558,000 P2+ viewers and a 0.11 to 0.18 P18-49 rating over the past six weeks.
The existing AEW/WBD partnership earns the promotion around $44 million annually. Based on weekly ratings, a healthy increase in rights fees is expected as part of AEW's next deal, with negotiations over a new rights deal expected to commence in early 2023. The current contract runs through next year.