What Was Said During Stephanie McMahon's "All Hands On Deck" WWE Meeting
Here's what Stephanie McMahon reportedly told WWE's roster during a special meeting.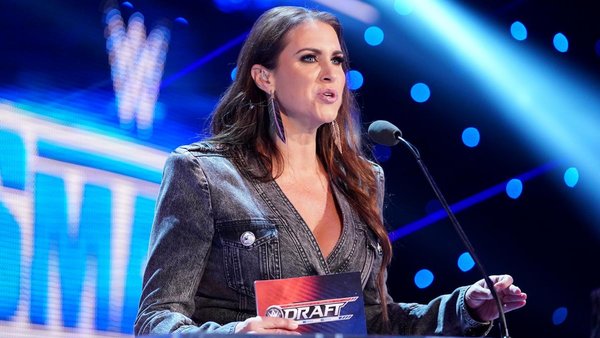 PWInsider Elite is reporting that Stephanie McMahon held an "all hands on deck" meeting with members of WWE's roster and staff on Thursday afternoon.
Stephanie didn't shy away from the investigation that's currently ongoing about her father Vince - it alleged that McMahon secretly paid a woman he was having an affair with. That sexual misconduct investigation has led to Vince stepping down from his role as WWE CEO and Chairman for the time being.
His daughter has stepped into the breach to replace him going forwards.
Steph said that "everyone" is aware of what's going on, but said she loves her dad and the company. Therefore, McMahon reiterated that Vince has "stepped back", then said she'll do "everything she can" to ensure that things run smoothly day-to-day.
It's unclear at time of writing just how those attending the meeting responded, or what the general mood is in camp WWE following Stephanie's words. Steph herself had recently stepped out of the promotional sphere to spend more time with her family at home.
So much for that - she's right back in the thick of things.