When Will Furloughed WWE Staff Return To Work?
An information pack was dispatched to furloughed WWE staff on Wednesday.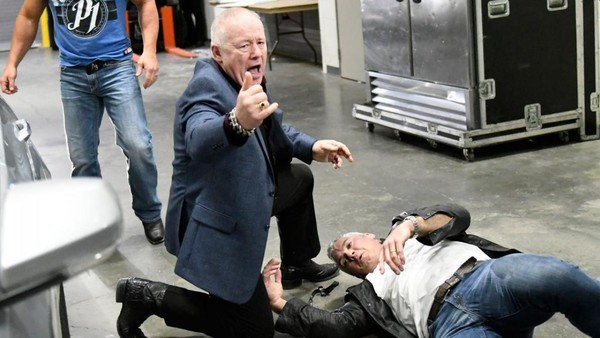 The WWE staff members furloughed on what has already been dubbed Black Wednesday look set to sit on the sidelines for at least the next few months.
This is according to a report published by Wrestling Inc. on Thursday stating that furloughed employees were given an information pack stating that the end date is 1 July 2020, though the terms state that this may be extended "given the current situation and ongoing uncertainties."
Per the writeup, the "current level of work available as a result of [the ongoing global situation]" was expressed as the reason for the temporary cuts, with WWE describing it as "an unforeseen circumstance akin to a natural disaster." Furlough officially begins on Saturday, though the individuals in question last worked on Wednesday.
The list of staff furloughed on Wednesday includes Finlay, Shane Helms, Billy Kidman, Mike Rotunda, Pat Buck, Shawn Daivari, Scott Armstrong, Sarah Stock, and Lance Storm, all of whom had been working as producers.
These employees were told their health insurance contributions shall be covered during the period and nobody will lose any seniority while sidelines. Though they won't be being paid, staff may be eligible to claim unemployment benefits.