Which AEW Wrestler Did WWE Want As A REFEREE?
Seeing stripes, not stars.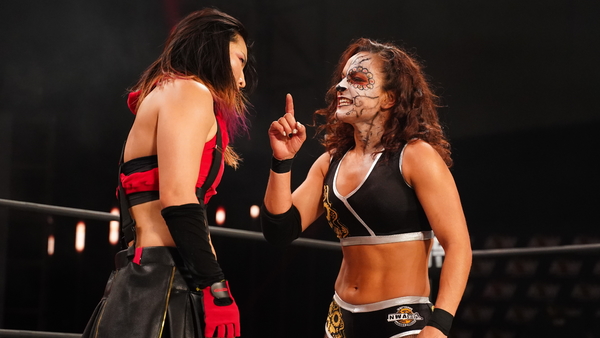 NWA Women's Champion Thunder Rosa has been a revelation since signing on for a stint as part of AEW's female ranks, and she's looked great in appearances on Dynamite and against Hikaru Shida at All Out.
That match might never have happened had WWE's plan to sign Rosa as a referee gone ahead last year.
Thunder told Fightful that she was due to attend a tryout with the company in September 2019, but 'Hurricane Dorian' forced her to cancel last-minute. That's right - dreadful weather stopped Rosa from inking a WWE deal and becoming the promotion's latest female ref.
One week later, she started doing MMA training, temporarily moved on from wrestling and decided to send WWE an email thanking them for the opportunity anyway. She didn't think much of it until skyrocketing as the face of the revamped NWA's women's division and starring in AEW.
Now, Rosa realises that she could be admonishing workers and counting to three on finishes rather than raising her profile in-ring. She came close to agreeing terms on a ref contract rather than continuing to wrestle or branching out into martial arts.