Which WWE Star Received A Great Backstage Ovation This Weekend?
This WWE star drew a huge backstage pop after their efforts over the weekend.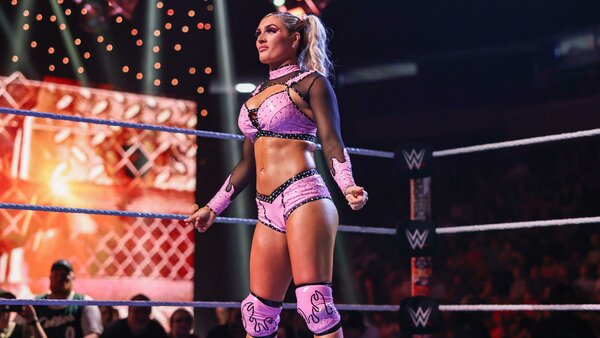 The past weekend was a busy one for WWE, with the promotion hosting Night Of Champions 2023 in Saudi Arabia on Saturday and NXT Battleground in the US on Sunday, yielding all manner of high-effort performances from the wrestlers involved - with one, in particular, coming in for backstage adulation.
Fightful Select notes that Tiffany Straton drew a "great ovation" backstage after competing at NXT Battleground in Lowell, MA.
Stratton landed the biggest victory of her career on the event, winning a tournament for the vacant NXT Women's Championship, capturing her first piece of WWE gold in the process. Her opponent, Lyra Valkyria, was selling a kayfabe injury from the previous Tuesday's episode of NXT, providing the basis of the match's story.
Stratton bested Valkyria on the longest match on the card, running around 16 minutes. Afterwards, it sounds like the celebrations weren't restricted to the ring.
The new NXT Women's Champion is essentially a ground-up WWE prospect. Signing with the promotion in August 2021, she came from a bodybuilding and gymnastics background. Having never wrestled before, Stratton made her televised debut under her current guise just three months after signing, competing on 205 Live that November.