Which WWE Storyline Does The Undertaker Consider His Most Bizarre?
Too 'out there' even for 'The Deadman'?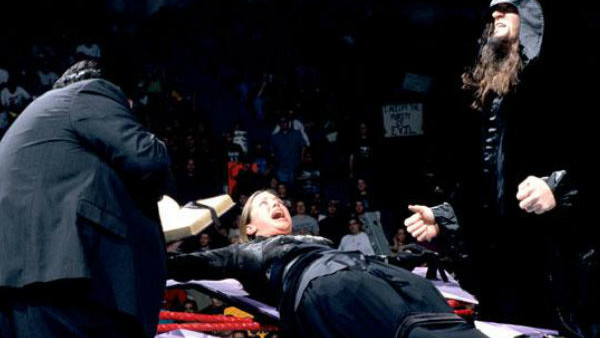 Being the greatest character in WWE history, The Undertaker has taken part in some of the company's most ambitious storylines.
A relic from the 'eat your vitamins, brother' golden age of wrestling, he evolved with the times and found new ways to become more relevant with each passing year. And that meant that creative had to come up with new and exciting facets of his dark, dark personality.
Over the years, he's been a cold-blooded Deadman, a grim reaper of justice and even a moody biker - and each one of those unique personas were involved in some pretty memorable sh*t. But which one of his storylines was a little too out there even for 'The Phenom'? Well, let's hear from Mark Calaway himself.
During a recent Instagram Live interview with Nine Line Apparel, 'The Deadman' spoke about what he thought was the strangest storyline of his entire career. He commented:
"I think probably trying to kidnap Stephanie and marry Stephanie and all that that I did... That was 'out there' when I started putting Stephanie on my symbol."
The Dark Wedding, as it was known, took place on Raw back in 1999 during the height of the Attitude Era. 'Taker was in the midst of his Ministry of Darkness persona and had already taken part in some pretty boundary-pushing moments that year, including sacrifices, brainwashing rituals and even an attempt to hang Big Boss Man from the Hell In A Cell. And this was just another unnerving act by the villainous Phenom.
Thankfully, the Dark Wedding was interrupted by Stone Cold Steve Austin, who saved Stephanie McMahon from 'The Deadman's clutches.
Still, it says a lot that 'Taker thought this one was particularly out-there. And he's certainly not wrong, that's for sure.
WWE Quiz: How Well Do You Remember The Undertaker's Career?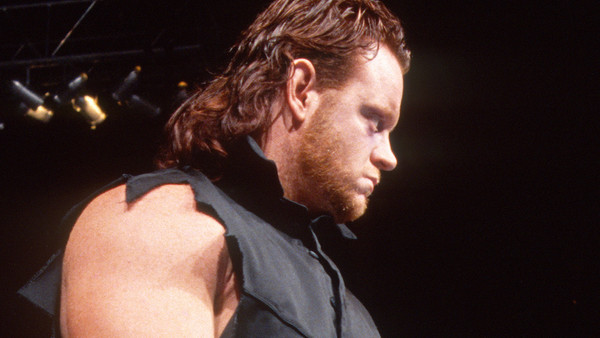 1. The Undertaker's Survivor Series Debut Took Place On Which Date?
Create Content and Get Paid
---