Who Is WWE's "Female Mr. Perfect"?
Bully Ray had some very strong praise for one WWE star...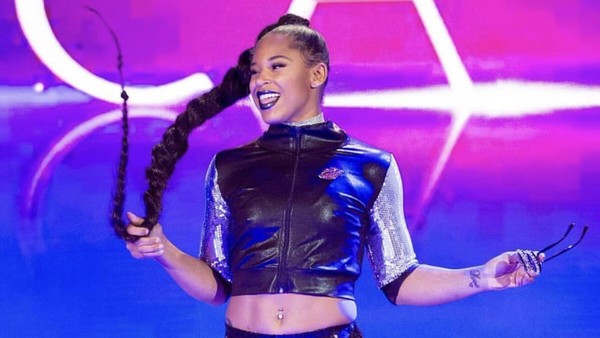 WWE Hall Of Famer Bully Ray described Bianca Belair as the "female version of Mr. Perfect" during his appearance on 'The Bump'.
Ray said the new SmackDown sensation has all the tools to be a major player for years to come, and gushed over her potential by saying Belair is "the total package". The former Dudley then added that Bianca wasn't just good for a female wrestler - she's good full stop and could show the men a thing or two.
He's clearly very high on her work.
Being compared to someone like Curt Hennig is a huge compliment to Belair. As Perfect, Hennig became renowned for his workhorse style. His big bumps, natural charisma and ability to work with all shapes and sizes turned him into a legend. If Bianca can enjoy even 1/10th of his career, then she'll be a success.
Ray said that Belair is "just going to get better and better" the more she works. He loves her look, her ring gear, her mic skills and the way she's improved so quickly in-ring.
D-Von, get the hand cream. Bubba's hands are sore from clapping.
Create Content and Get Paid
---