Who Trained Logan Paul For WWE WrestleMania 38 Match?
Logan Paul exceeded expectations alongside The Miz at WWE WrestleMania 38.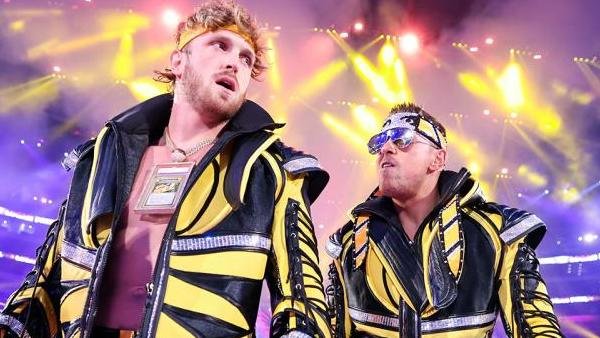 Logan Paul exceeded meagre expectations on WWE WrestleMania 38's opening night, following in Bad Bunny's WM 37 footsteps by delivering a great performance for what was his first ever wrestling match, playing the lead role in his and The Miz's victory over Rey and Dominik Mysterio.
The athleticism was always going to be there, given Paul's background in amateur wrestling and boxing, but it was Paul's grasp of pro wrestling psychology that impressed the most. Riling the crowd up into a frothing rage by mimicking Eddie Guerrero's Three Amigos, signature shoulder shimmy, and Frog Splash spots (against Rey Mysterio, of all people), had had AT&T Stadium at his command.
In general, a great performance for a previously untested celebrity - and one that Shane 'Hurricane' Helms and Adam Pearce are at least partly responsible for.
PWInsider's Mike Johnson reports that Helms and Pearce, both of whom serve as WWE producers, helped train and prepare the YouTuber for his match. In addition, the duo teamed up to produce it.
The Miz turning on Paul with a post-match Skull Crushing Finale suggests that this wasn't the last of Logan in WWE. A singles clash with Miz may now be on the table, going by the angle.